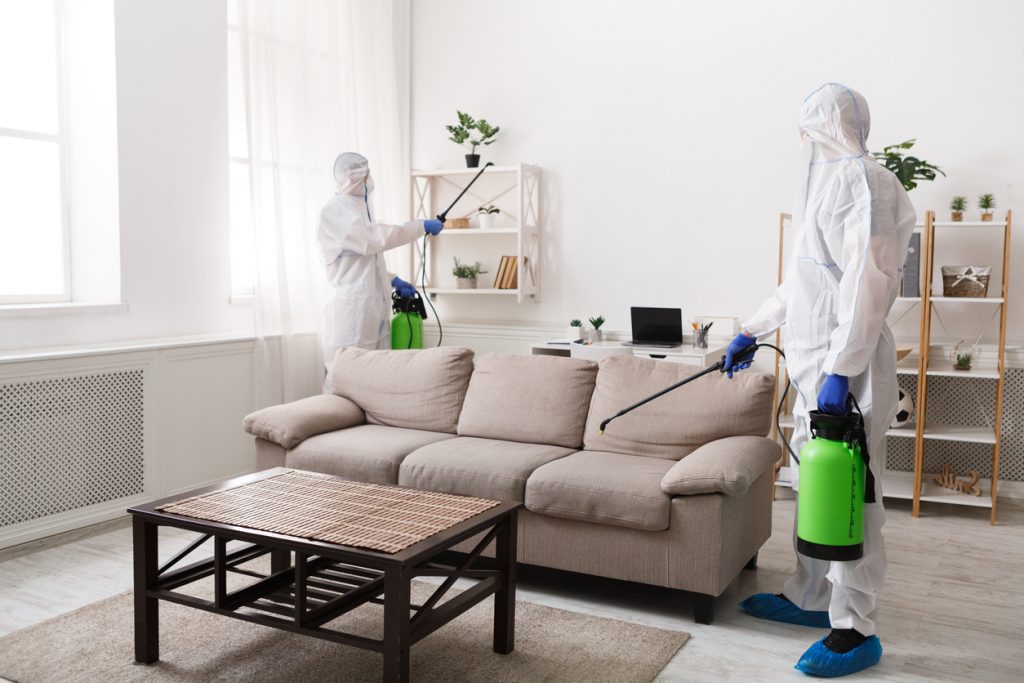 The most effective and environmentally friendly approach to controlling pests. IPM primarily focuses on strategies that prevent and eliminate your risk of pest issues (proactively) rather than waiting for them to occur and then tackling the problem (reactively). IPM includes a variety of tools used to increase program effectiveness including, exclusions, pesticides, trapping, and more.
Proactive Integrated Pest Management programs are the most effective ways to prevent risks and complicated pest issues. We know that pests disrupting your operations can cause a load of stress – luckily, we provide you with the best practices that have the lowest impact on the environment and surrounding non-target organisms.
What Is an IPM Program?
An IPM, or Integrated Pest Management program, is not a single pest management solution. Rather, it's a combination of pesticide applications and green and organic pest control solutions. These preventive measures work together to eliminate pest problems and prevent future issues while having a minimal effect on the environment.
IPM is based on what we know about pest life cycles and how pests interact with the environment. We use scientific methods to minimize pest damage and infiltration in the most efficient way possible, saving you money and reducing the intrusive effects of pest control.
Let us customize an IPM program for your specific commercial or residential setting. We have serviced many homes and workplaces throughout Pune with our IPM programs.
The IPM Plan at Lifecycle Pest Control
When you contact LPC for an Integrated Pest Management plan, you will enjoy the full attention of our pest technicians. Other pest control companies send a technician once to spray around and leave. But we know that no matter how effective pesticides may be, one visit is only addressing the symptom, and the pests will come back.
We will return periodically, either every month or every quarter depending upon the severity and tenaciousness of your pest problem, to make sure your pests come back less and less often until they are gone for good.
Let us help get rid of the pests that are plaguing you. Whether your home is infested by ants, termites, fleas, ticks, spiders, cockroaches, flies, bedbugs, bees or mice, turn to Lifecycle Pest control. We'll deal with the current problem, then identify potential sources of future problems and address them before they result in another infestation.
When we return, we'll fine-tune our approach as necessary and knock out anything that threatens to become a new pest problem before it starts.
Our IPM Process
The process of our IPM program is based on the standard four-step Integrated Pest Management approach:
Set an action threshold: We will take note of the amount of pest infestation and establish the level of pest control that is required.
Identify pests: : Different pests respond to different pest control techniques. Our pest technicians have an encyclopedic knowledge of the bugs and other vermin typically found in Pune homes and businesses, and what control methods are most effective. Once we know the specific pests you're dealing with, we are much better equipped to find the right way to eliminate them.
Control: We assess the effectiveness of various pest control methods relative to the environmental risk and severity of your problem. First, we use methods with a lower environmental impact, which may include pheromones, traps or biological (non-synthetic) pesticides. Then, we expand to targeted synthetic pesticides or pesticide spraying if we determine this is necessary.
Prevention: A long-term pest control solution must include effective prevention. If not, you will constantly need to be renewing your control strategies. Our prevention methods can include sealing off cracks and gaps where pests may be getting in, cutting off access to food and water sources or identifying leaks in your current pest prevention methods.
The Benefits of IPM
The efficiency of IPM programs benefit both the individual customer and the community. Since our methods are comprehensive and based on scientific research, we can minimize the use of pesticides. We also reduce waste by using just the right amount of pest control applications. This also reduces costs, and we can pass along those savings to you, the customer.
Our pest management programs are pervasive, meaning they get rid of more pests and keep them away longer. Once our Integrated Pest Management program is in place, your pest worries start to disappear and become less of a problem as the program does its job.